Public Works Department

330 Bennett Street, Livingston MT 59047
Shannon Holmes, Public Works Director 406-222-5667

Each Livingston Resident experiences Public Works Services every day, whether drinking water, flushing a toilet or driving on the streets. Public Works helps make the city beautiful, livable and safe for all residents.
Fall Cleanup
Public Works will be doing our annual leaf pick up run on Thursday, November 1st. If you bag your leaves and set them out on the boulevard Wednesday evening or before 7:00 am on Thursday morning (to guarantee a pickup), our Public Works crew will pick them up.
A reminder, it is a violation of our city code to sweep your leaves out in the street, so please make sure you are either bagging any leaves on your property or putting them in your green bin.
Green Bins
Depending on what day of the week your green can normally gets picked up, Tuesday, October 30th and Thursday, November 1st will be the last days the green cans get emptied.
Exciting things are happening in our Downtown!
Stay informed here:
improvelivingston.com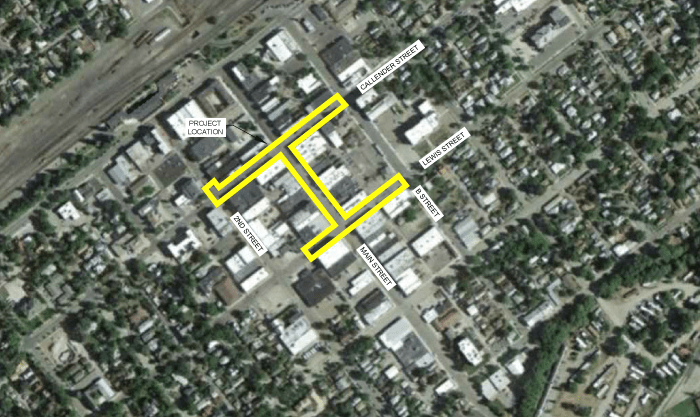 Office Hours
Monday - Friday
7:00 a.m. - 12:00 p.m.
1:00 p.m. - 4:00 p.m.